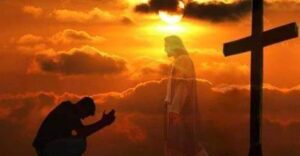 We consider it an honor (and our mission) to pray for you.
Please click the blue
"Create Prayer Request"
button below and fill in the details.
If you don't want to share details that's okay too –
we don't need to if it's not something you want to share.
You can also post without your name if you'd like.
You can pray for any needs listed below and indicate that you are praying by clicking the praying hands icon to the left on the bottom of the post; reply to the prayer request by clicking reply in the center; or share the prayer request by clicking
We love it when God answers our prayers –
so please post God's miraculous answers to prayer as well!
Prayer is the foundation of our relationship with our God. He wants us to move towards Him with reverence and regularity by having a conversation with Him on a daily, ongoing basis. Just as we can't build a relationship with people without spending time talking with them and getting to know them, so it is with our God. He waits patiently for us to acknowledge His presence. He promises that if we will draw closer to Him through prayer and meditation on His word, He will draw closer to us. He loves us and longs to be with us. Prayer in its simplest form is a heart-to-heart talk with a close friend. We don't need fancy words or repeated phrases. Simple is best. Acknowledge Him as Lord of your life. Praise His holy name. Tell Him you're grateful for Him and the blessings He has bestowed on you. He doesn't wait for us to pray with judgment and condemnation – He waits for us to pray with joyful anticipation and supreme love.
Throughout the scriptures, we read over and over about the importance of prayer.
James 5:16 – Therefore, confess your sins to one another and pray for one another, that you may be healed. The prayer of a righteous person has great power as it is working.
Philippians 4:6 – Do not be anxious about anything, but in everything by prayer and supplication with thanksgiving let your requests be made known to God.
Mark 11:24 – Therefore I tell you, whatever you ask in prayer, believe that you have received it, and it will be yours.
Romans 8:26 – Likewise the Spirit helps us in our weakness. For we do not know what to pray for as we ought, but the Spirit himself intercedes for us with groanings too deep for words.
Colossians 4:2 – Continue steadfastly in prayer, being watchful in it with thanksgiving.
1 Thessalonians 5:16-18 – Rejoice always, pray without ceasing, give thanks in all circumstances; for this is the will of God in Christ Jesus for you.